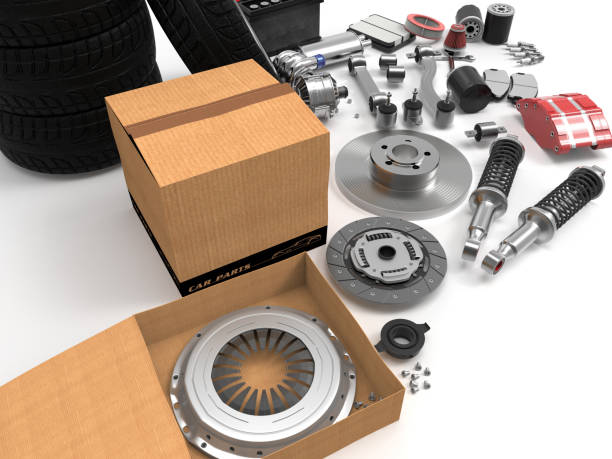 International Transport of Auto Parts
Car manufacturers are increasing production, imports and exports year by year, and the distribution network is also expanding. At the same time, the demand for transport and logistics increased tremendously. The car market is became increasingly international, and this entails the need to transport spare parts and engines. Today, people are looking for spare parts for their car on the Internet, whether they are new or used. That is why it is very important to find a reliable carrier that takes care of the international transport of auto parts in a serious, professional and safe way.
For this reason, it is very important to find a reliable freight forwarder who will professionally and safely take care of the international transportation of auto parts. Our services allow you to safely, quickly and conveniently deliver auto parts in various ways, which are adapted to the type of spare part which is being delivered.
How to properly pack auto parts for delivery?
Below we will try to give you some of the simple instructions for easy packaging of car parts:
If the auto parts consist of several components, it is recommended, if possible, to disassemble the removable parts and pack them separately.
Be sure to empty tanks of spillable liquid and carefully clean them to remove hazardous residues.
Wrap each spare part individually and place the smaller components in plastic bags.
If you pack the parts in boxes, seal them.
To protect the items being sent, especially the most sensitive ones, it is necessary to protect them with appropriate packaging materials, such as foil with air bubbles, polystyrene or cardboard with double waves.
Safe international transport of auto parts is only possible if the packages are well protected and well arranged, side by side in the transport vehicle.
If you need to supply larger spare parts such as seats or bumpers, it is best to fasten them well to the pallet for transport safety.
A collision could irreparably damage auto parts  and therefore delay a repair, so the main goal is the safety of the goods being transported. Important is also the accuracy, which means that spare auto parts must arrive on time at the customer's request.
"General Transport" offers you solutions that meet your needs. We will provide you with all the necessary transport documents. You can request an offer and contact us for more information. We will answer all your questions and transport your auto parts safely and on time.
Categories:
Uncategorized