Passenger Transportation - Mini Bus Rentals
Mini bus rental, with or without driver. If you need group transportation of employees for a seminar, conference, excursion, team building activities or traveling to sports competitions with your sports team - General Transport team and our modern vehicles are at your disposal!
Also, renting our vehicle is ideal for your group airport transfer, as well as for one-day or several-day business trips or business dinners. And have you ever considered going on vacation with your relatives or a group of best friends? We are here for all your transportation needs.
Mini Bus Mercedes Sprinter
Capacity: 20 + 1 (driver)
Wi Fi, TV/DVD/Video
Electric seat lifts
Tinted windows
Trip computer
Webasto heaters
Air conditioning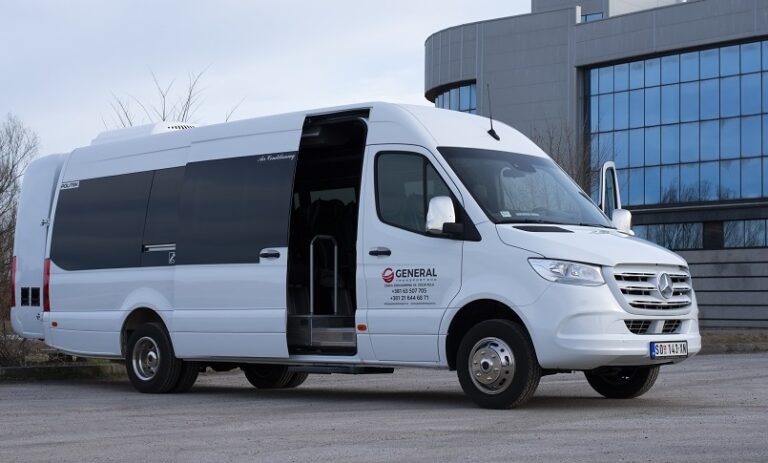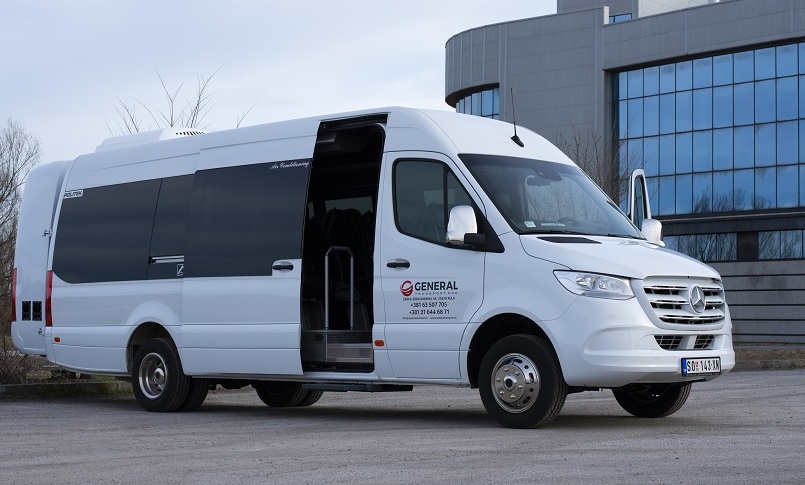 Our vehicles are new, luxurious, modernly equipped and regularly serviced. They allow you to ride comfortably and calmly with complete assurance of their correctness.
Our fleet has new Mercedes Sprinter mini-buses. They have comfortable, leather seats, as well as all the accompanying modern equipment such as Wi-Fi, bluetooth, air conditioning, USB sockets and DVDs, microphone, seat chargers, luggage storage and more. The capacity of the vehicle is 20 passengers, plus the driver.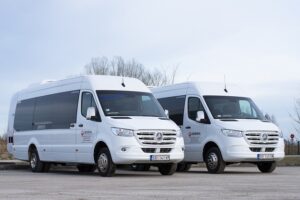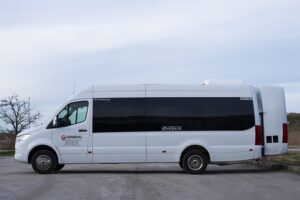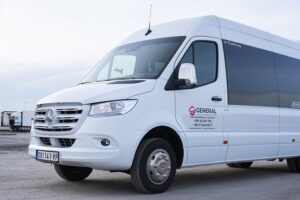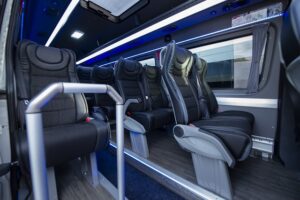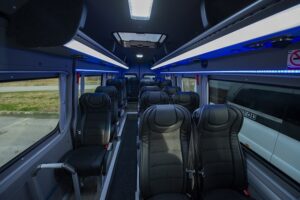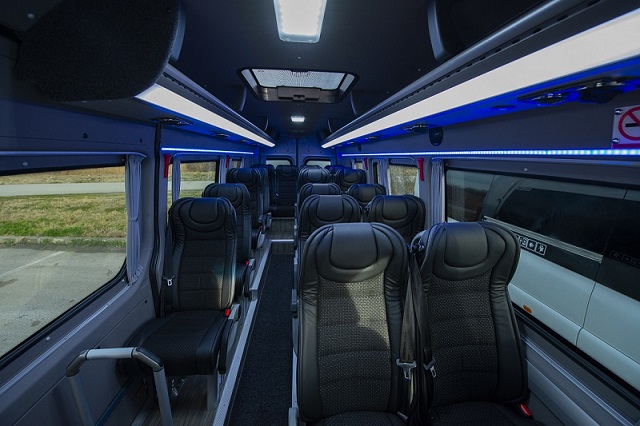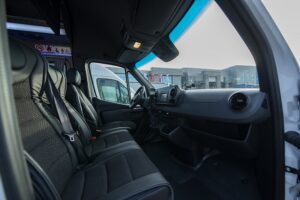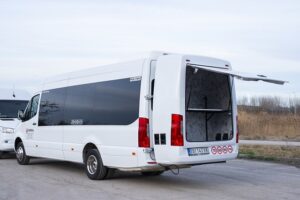 Vehicle rental with driver
When renting our vehicle, you may decide to hire a driver. Our drivers are experienced, responsible and friendly. They can be available to you during your journey, thereby significantly reducing your stress and fatigue.
Call us:
+381 21 270 1303 / +381 63 507 705
FAQ:
We operate throughout Europe, and we usually organize transportation to Germany, Switzerland, Austria, France, then the Netherlands, the Czech Republic, Slovakia, Belgium and Hungary. We have regular imports and exports to and from Europe every week, so we can easily arrange transportation to your liking and needs.
Vans have less movement restrictions than trucks, both in populated areas and on open roads. Van transportation rates are more favorable than other road transportation, especially in the case of goods without reloading. The biggest advantage would be the delivery time of the goods and the possibility of direct shipments.
Solo transportation is the best option in case of transportation of sensitive goods with higher value. Your goods exclusively occupy the whole vehicle and are transported without reloading from one sender to one recipient. Also, it is characterized by faster delivery in relation to the collective transportation.
Several parameters affect the formation of prices: Type of goods, quantity, mileage, urgency of transportation as well as special requirements. In case of regular transportation of goods, a more favorable price is formed by agreement.
The calculation is made by how much the shipment takes meters of useful cargo space. One Euro Pallet has dimensions of 800x1200 mm and occupies approximately 0.4 long meters. Using this logic, we can then conclude that two pallets occupy 0.8 m, three pallets 1.2 m and so on.
Our Fleet
We have are own modern fleet of 20 new vehicles!