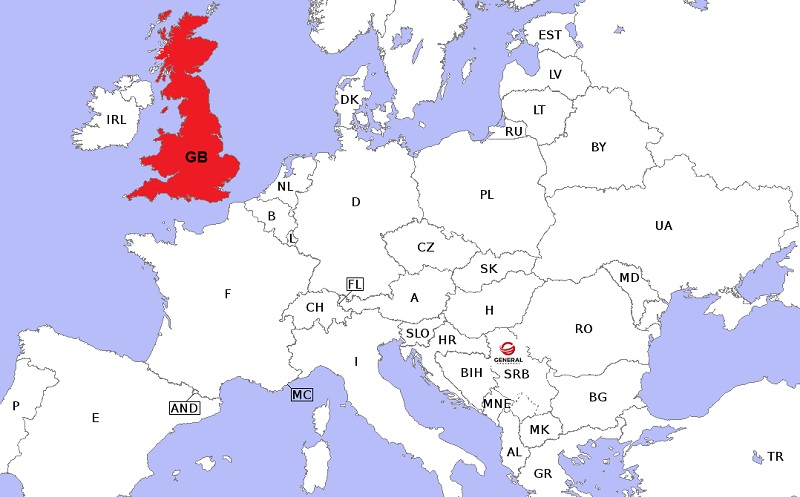 Transport of goods to United Kingdom
The foreign trade exchange of Serbia and United Kingdom has a growth trend for several years, and according to the latest available data from November 2019, the surplus is on the side of Serbia, in the amount of 88 million euros.
The United Kingdom has 65 million consumers and is a large market with strong potential and despite Brexit remains one of the most interesting markets in Europe.
If you need to import or export to the United Kingdom, or want to improve the logistics of your business with the United Kingdom, you need a reliable and responsible partner.
We are your reliable partner for the transport of goods from the United Kingdom or to the United Kingdom. Whether it is private individuals or companies, whether it is small packages or full trucks, we simplify your transport of goods and optimize all costs incurred during transport.
With us, your carrier of goods and raw materials from Serbia to United Kingdom, as well as transport from United Kingdom to Serbia, your goods will arrive without any damage, at the agreed place at the agreed time.
We provide a vehicle that meets the needs of your goods
Our fleet consists of twenty new vehicles. In the Van Fiat Furgon (Box) van, 5 Euro Pallets and up to 1300 kg can be loaded, while in the Renault Master Van, 8 Euro Pallets and up to 1200 kg can be loaded. If the size of your goods exceeds the capacity of our fleet, this is not a problem. Thanks to our long-term business partners, we are always able to find a vehicle that fits the dimensions and needs of your goods. The vehicles are equipped with state-of-the-art equipment and GPS tracking. Also, we believe that the technical safety of the vehicle is extremely important, and thus we reduce the risks of failure of the vehicle to a minimum.
Every request for cooperation that we receive is processed as soon as possible, whether it is a small shipment or a larger cargo.
In accordance with the previous agreement reached with you, we will pick up the goods at the agreed place and we will transfer them to the desired destination as soon as possible. We pack the goods and prepare them for transport, perform loading and unloading. In addition to the aforementioned services, we can also offer you customs forwarding and customs clearance.
"General Transport" is also at your disposal if you need assistance in issuing and obtaining all the necessary transport documents for foreign trade with United Kingdom. Contact us and see for yourself the quality and efficiency of our services.
Categories:
Uncategorized