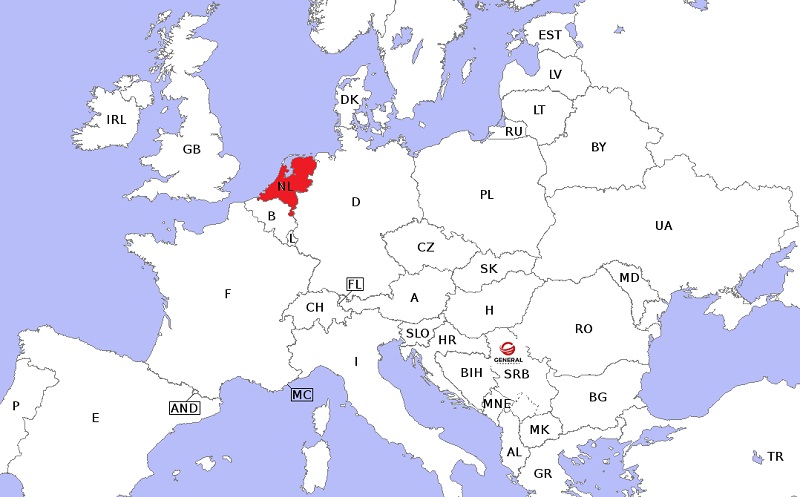 Transportation of Goods to the Netherlands
The Netherlands is the sixth largest economy in Europe. It is one of the richest countries in the world, with a GDP per capita of $ 53,600, according to purchasing power parity. Although it is a relatively small country, it plays an important role as a European transportation hub. It usually has a high trade surplus, stable industry and low unemployment.
The economic exchange between Serbia and the Netherlands is getting better, and at the end of last year, the surplus was on the side of Serbia in both goods and services.
If you need to import or export to the Netherlands, or want to improve the logistics of your business with the Netherlands, you need a reliable and responsible partner.
We provide a vehicle that meets the needs of your goods
We currently have 20 modern vehicles in our fleet. The Fiat Furgon (Box) van can load 5 Euro Pallets and up to 1300 kg, while the Renault Master van can load 8 Euro Pallets and up to 1200 kg.
If the size of your goods exceeds the capacity of our fleet, this is not a problem for us. Thanks to our business partners, we are always able to find a vehicle that suits the capacity of your goods.
Our vehicles are equipped with state-of-the-art equipment and GPS tracking. We are also advocates of safety and security and for us the most important item is the technical safety of the vehicle, as the risks of failure of the vehicle are reduced to a minimum.
Every request for cooperation that we receive is processed as soon as possible, whether it is a small shipment or a larger cargo.
In agreement with you, we pick up the goods at a certain place and transfer them to the desired destination as soon as possible. We pack and prepare the goods for transportation, loading and unloading. In addition to our services, we can offer you customs forwarding and customs clearance.
Transportation of goods to the Netherlands at affordable prices
Since we regularly organize collective transportation on the route the Netherlands – Serbia and Serbia – the Netherlands, we can provide you with very affordable and competitive transportation rates. We are very flexible and also able to always meet your needs. Our transportation services are fast and reliable. As well, we are at your disposal if you need express delivery to or from the Netherlands. You can be calm and sure that the goods will arrive at the agreed time, at the agreed place and in perfect condition.
"General Transport" is at your disposal if you need assistance in obtaining all necessary transportation documents for foreign trade operations with the Netherlands. Contact us and see for yourself the quality and efficiency of our services.