What is an ATA Carnet and How Can You Obtain It?
The ATA carnet is an international customs document used for temporary import and export, as well as for transit of goods, so it is often referred to as a passport for goods.
Issue of ATA Carnet
It is issued by the Serbian Chamber of Commerce for a period of 12 months. The Chamber of Commerce is a publisher, but it is also a guarantee to foreign customs authorities.
How many countries are included in the ATA carnet system?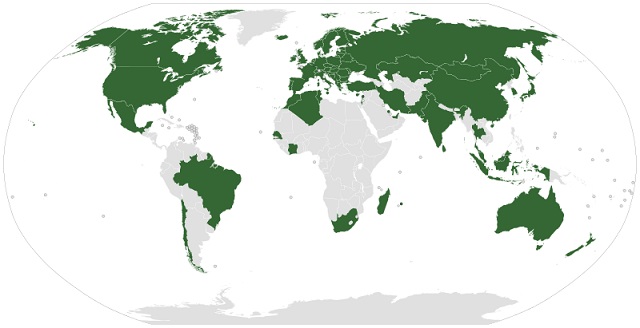 Based on the International "Customs Convention on ATA Carnet for Temporary Importation of Goods" from 6th December 1961 and the Istanbul Convention from 26th June 1990 in the system that uses ATA carnet there are 77 countries that are included, that is all EU and EFTA countries, as well as various Central and Eastern European countries.
Who can be the holder of the ATA carnet?
The holder of an ATA carnet can only be a domestic individual or legal person. The holder may authorize the Agent, that is the person or carrier who will accompany the goods on the road.
How Does ATA Carnet Work?
In order for goods to cross the border quickly and easily with the help of ATA carnets, certain conditions must also be fulfilled, such as that the goods must be imported/exported in the unaltered state, that the goods must be easily recognizable, that the goods are covered by real value, etc.
How to fill in an ATA Carnet?
It is not allowed to fill in the ATA carnet by hand. It is completed by entering the data in the ONLINE application in the Serbian language. A detailed description of the goods is required: quantity, value, weight, serial numbers, etc. For the first trip, it is necessary to enter information for all existing goods listed on the goods list. Each next trip you can use the same or smaller list than is written on the green cover.
If you forget to show your ATA carnet when crossing the border, be prepared to pay customs duties. All talons, from each trip for the 12 months, are returned personally to the Chamber of Commerce, together with the green covers.
When is the ATA carnet most commonly used
The ATA carnet is most commonly used for the following purposes:
– Samples for demonstration,
– Professional material,
– Exhibitions, fairs, conferences.
The types of goods that are most common in the ATA carnet system are: antiques, audio-visual equipment, entertainment units, electrical and scientific equipment, musical instruments, photographic equipment, catering equipment, agricultural machinery, etc.
ATA Carnet is not issued for food or drinks, nor for goods intended for processing or repair.
If you have any doubts about the documentation, we are here to help. Contact our team and we will be happy to introduce you to the whole process and give you the best advice on how to protect your goods in the right way.