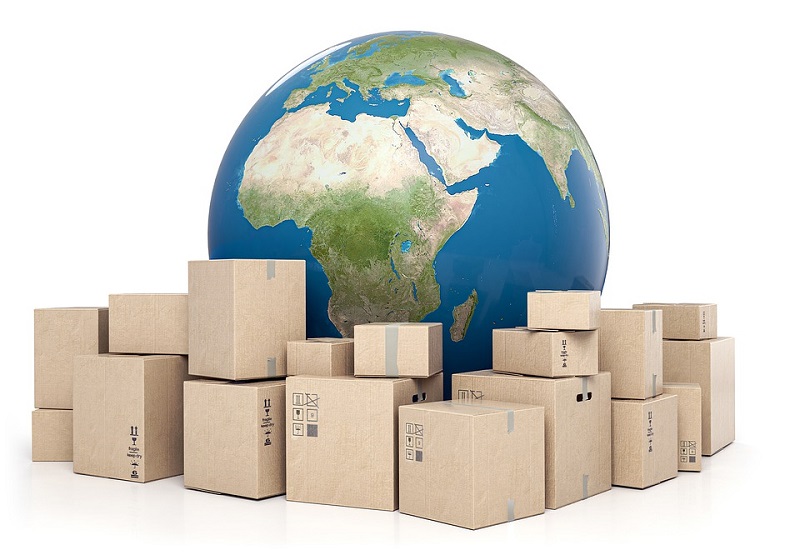 Foreign Trade and Transportation of Goods
Foreign trade is the trade of material resources (goods) and services, which takes place across the borders of the state, as opposed to internal trade. It arose out of the need to enrich and empower the country through the greatest possible export and marketing of its products to other countries. At the same time, there was a need for products from other countries, which implied their import.
The performance of a particular country in the area of international trade is measured by the forms of economic and financial flow between states, which are expressed in the form of a "balance of payments of the state".
Unlike internal trade, foreign trade requires answers to the following questions:
– International Transportation, which implies an adequate choice of transport connections and logistics,
– The problem of exchange rates of different currencies,
– More insurance,
– The necessity of knowing the language (English, German and Russian are the most important for doing business in Serbia).
The World Trade Organization (WTO) is the only international institution that deals with the rules of trade between countries (international trade agreements). The goal of this organization is to provide assistance in foreign trade and to regulate international trade so that it is easier, freer and without major restrictions.
The WTO was formed in 1995 and is headquartered in Geneva and its main activities are:
– management of trade agreements, 
– acting in the form of a forum for international negotiations,
– assistance in the settlement of international trade disputes,
– assistance to developing countries in the field of trade policy (technical assistance and education),
– cooperation with other international organizations, etc.
International road transportation
The basic condition for performing road transportation is the possession of adequate fleet and drivers, as well as the registration with the Ministry of Infrastructure and Energy.
Permit for international transportation is a document by which a foreign country authorizes one of our carriers to operate in its territory.
Compulsory permits for vehicles
Permits required for a vehicle to enter the territory of a country are:
– individual permit of that country (for transit, transportation from the Republic of Serbia, transportation to the Republic of Serbia or transportation from that country to another country),
– CEMT license,
– authorization of the carrier to carry out international transportation,
– driver's license for international transportation, etc.
The number of licenses is determined by a bilateral agreement between the two countries, and the licenses can be free of charge or with a fee.
Required rest for drivers
In Europe, minimum and maximum driving and rest periods are defined differently. On the basis of a European agreement on working time of drivers in road transportation, following is defined:
– daily working time: 8 to 11 hours,
– weekly working hours: 39 to 48 hours,
– continuous driving time: 4 to 8 hours (maximum extension: 15 minutes),
– rest period: 15 to 45 minutes,
– daily rest: consecutive 11 to 12 hours.
These time limits are controlled by tachographs.
Required documentation in international road transportation of goods
Vehicle documentation:
– traffic permit,
– international insurance policy,
– "green card" (only in countries where compulsory)
– certificate (license numbered by national number) on the technical and technological conditions to be met by vehicles in international transportation,
– card of the person in charge of vehicle maintenance.
Documentation related to the driver:
– travel order,
– international driving license of the relevant category,
– card for driving a road vehicle in international traffic,
– identification card and passport,
– visas (only for countries where they are required),
– health insurance policy, etc.
Documents related to the shipment:
– CMR, 
– CEMT,
– permits for international transportation,
– TIR carnet, 
– ATA carnet, 
– JCI (unique customs document),
– declaration of customs value,
– invoice and delivery note,
– certificate of domestic origin of goods, etc.
Organizing international transportation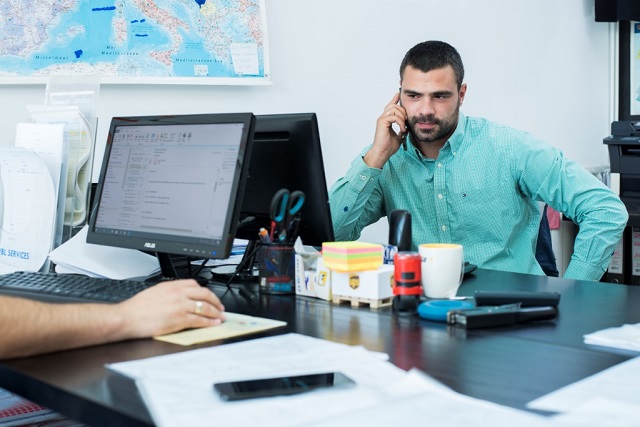 In accordance with your international road transportation needs, General Transport is able to provide you with the following services:
– shipment of goods (freight forwarding)
– organizing transport by land,
– receipt of group or individual shipments,
– issue and procurement of transportation documents,
– organizing the transportation of goods and
– organizing other business activities related to internal and foreign trade.
If you have any questions regarding foreign trade and international road transportation, we are at your disposal. Contact our team and we will be glad to introduce you to the whole process.