Logistics and transportation across Europe
In over 10 years of operating across Europe, we have created a unique logistics network and we can proudly say that this network is still growing. The logistics world is experiencing a renaissance, but also an evolution, with the emergence of new technologies. However, we know that some traditional values will never go out of style, so we tailor our service to the client's wishes. Good, old professionalism and excellent service will always be appreciated. A satisfied customer is the best business card.
We specialize in road transportation services. We offer a package of logistics services, which we perform with our own vehicles or with vehicles of our long-term business partners.
What sets us apart from the competition is superior expertise, high level of responsibility, high quality fleet, quick service, quality of service, reliability in transportation, as well as many years of experience. And, in addition to all of the above, we believe that our customers' satisfaction is a priority - our logistics services are transparent and we tend to provide assistance and support to our clients as much as possible.
Regardless of the size and type of goods - we treat everything with equal care so that the goods arrive in perfect condition to their destination. Our managers will take care of every aspect of transportation - local delivery and shipping, packaging, dispatching, consulting and insurance of goods.
All our vehicles have GPS tracking, and you will always be sure that your goods are transported according to the exact plan and that they come to the right hands.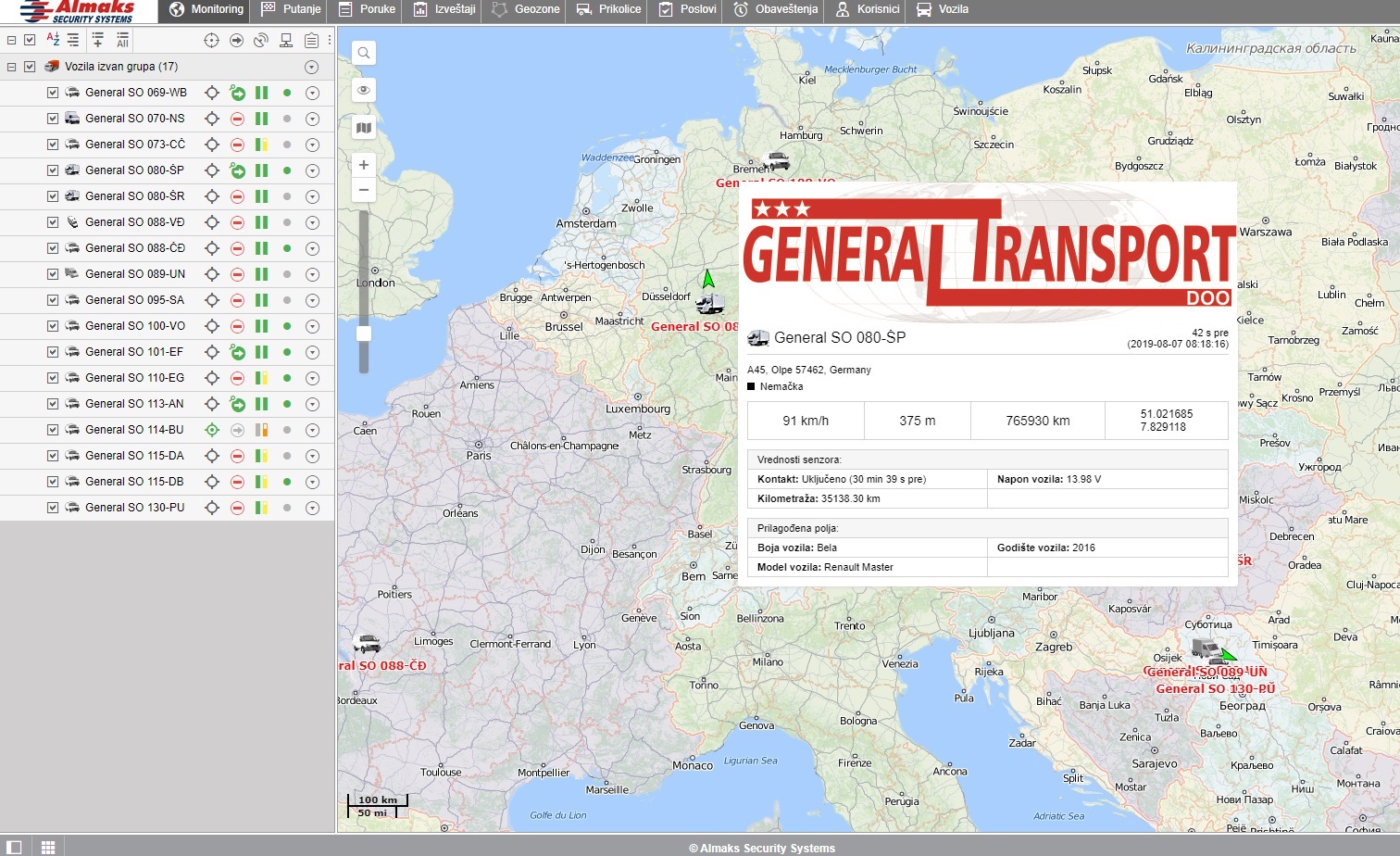 Simplified logistics and shorter deadlines
We cover all major routes in Europe and boast exceptional transit speeds. We shorten your time and save you money. Our team consists of experts who will evaluate the best solution for you and your transportation needs. We tend to simplify the route from point A to point B. That already sounds pretty simple, but even if it's not - we'll make it be.
We offer a few different logistics and transportation services: collective transportation, solo transportation, as well as transportation within a critical time.
We are very proud of our partnerships with other companies in the logistics industry. In the event that our vehicles are occupied, this is no obstacle for us, as we are able to arrange transportation with our long-term partners.
Great flexibility in business is a trait that sets us apart from all competitors.
Electronic monitoring of available vehicles in Europe gives us the ability to react fast, all in order to reduce costs and shorten the waiting time for our customers.
We are proud of our partnerships
We organize regular, weekly, collective transportations between Western Europe and Serbia in our own organization and with the help of our associates. In conjunction with freight forwarding, customs warehousing and customs clearance services, that creates additional value for our clients. Also, we are able to provide precise information of the transportation and tracking of goods in real time. We are extremely proud of the precision and transparency of our services.
If you have any doubts and questions regarding logistics and questions in the field of logistics services - contact us. Our friendly team will reply to you as soon as possible. Allow us to offer you services just by your needs and to surprise you with the results. No hidden costs, at the best prices in Europe.
Call us:
+381 21 270 1303 / +381 63 507 705
Our Fleet
We have are own modern fleet of 20 new vehicles!