International Transportation of Goods and Cargo
For over 15 years of experience in the market we have perfected the international transportation service. And of course we do not plan on stopping. We continue to build good strategic relationships and partnerships. We are always on the lookout for new and stable partners. If you are a small or medium-sized company and would like to bring business to a higher level - we can help you achieve that. To a large extent we can help you improve your logistics as we approach every project and business with equal care and dedication.
International transportation is very demanding and should not be taken lightly. The first imperative is to proper treatment of goods, regardless of size, because they must arrive at their destination in perfect condition. Every request we receive is processed as soon as possible, whether it is a small shipment or a load of a larger size. Also, the technical safety of the vehicle is of great importance to us, and we are constantly investing in the growth and development of our fleet. Thus, the risks of failure are minimized.
Currently, we have a fleet of 20 new vehicles, equipped with the most modern equipment and GPS tracking. Since we often organize regular collective transportation tours between Western Europe and Serbia, we can provide you with very favorable and competitive prices of transportation.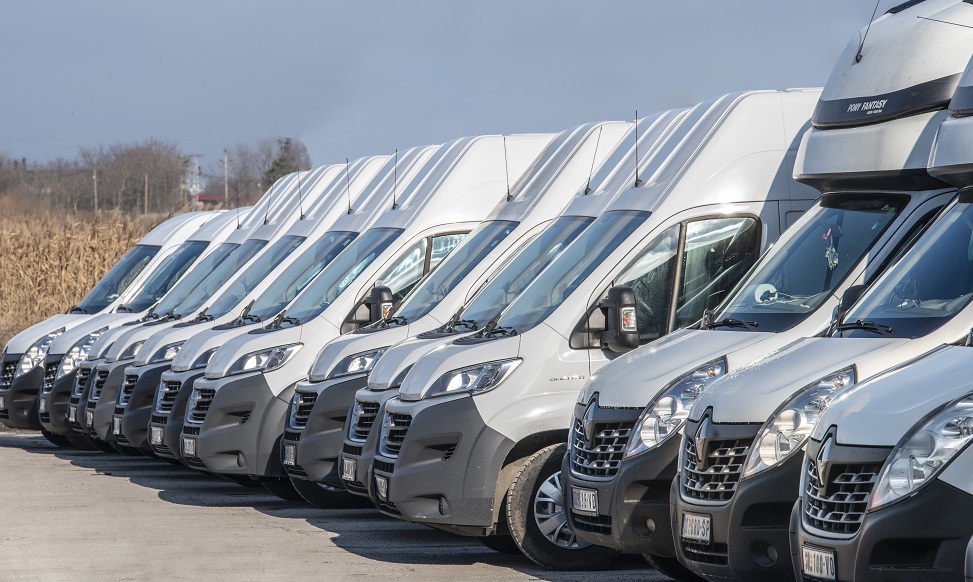 What sets us apart is our exceptional flexibility because we can provide you support and assistance at any time. Also, what sets us apart in the market is our extremely fast response time.  We provide fast response and even faster service. We assure you that your goods will arrive safely at the right destination.
We always rely on good old professionalism - everything arrives at the agreed time and place, which gives our clients a better position in their daily operations. If you decide to strategically position yourself in the market - with General Transport you will succeed.
We offer different types of International Transportation
One of our most popular and most common services. This type of transportation is used for consignments of smaller dimensions for which it is not necessary to rent the complete vehicle. We collect shipments on a weekly basis and combine them in our regular tours. We deliver your shipments from door to door to make sure that your shipment has arrived safely and that it is in the right hands.
Solo International Transportation of Goods:
When the dimensions of your cargo are such that separate vehicle must be arranged. If the dimensions of goods exceed the capabilities of our fleet, this is not a problem. Thanks to our business partners, we are always able to find a vehicle that fits your needs and the dimensions of your goods.
24h - Express Delivery - Transportation within critical time:
We have encountered these situations many times: goods must reach from point A to point B within a limited time. If you are already panicking and the clock is ticking - contact us, we can make it in time!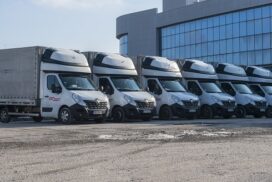 In addition to the international transportation of goods, we are able to perform all the additional services.
In agreement with you, we pick up the goods at a certain place and transfer them to the desired destination as soon as possible. We pack and prepare the goods for transportation, loading and unloading. In addition to our services, we can offer you customs forwarding and customs clearance.
If your goods need storage and/or if the dimensions of goods exceed the capacity of our vehicles – that is not a problem. We can provide storage space and/or transportation by trucks, all in agreement with our long-term business partners.
At all times, we want to protect the client from potential damage through the guarantee we issue to our clients when signing a mandatory contract. In the contract, we oblige to carry out the work in the highest standards and according to the agreement. In the guarantee we oblige to indemnify the client in the event of damage. We also offer the possibility of additional insurance of goods in international transportation.
Behind General Transport is a small but functional team of professionals. We have been in this industry for a long time and we know this matter, as well as all the roads. All roads eventually lead to General Transport! In the future, we want General Transport to become a synonym for international transportation, the first name that comes to mind when you think of fast and quality service. Our team and our collaborations have great potential. Our drivers are licensed and have all the necessary certifications and documentation, because we only choose professionals committed to their work. What makes our offer exceptional is our flexibility and transparency. We are able to provide clients with the detailed and all necessary information at any time.
If you have any questions regarding the transportation of goods or regarding our business, or if you would like to hear our offer or to become our partner, please feel free to contact us! We can provide you support and assistance at any time.
Call us:
+381 21 270 1303 / +381 63 507 705
Our Fleet
We have are own modern fleet of 20 new vehicles!